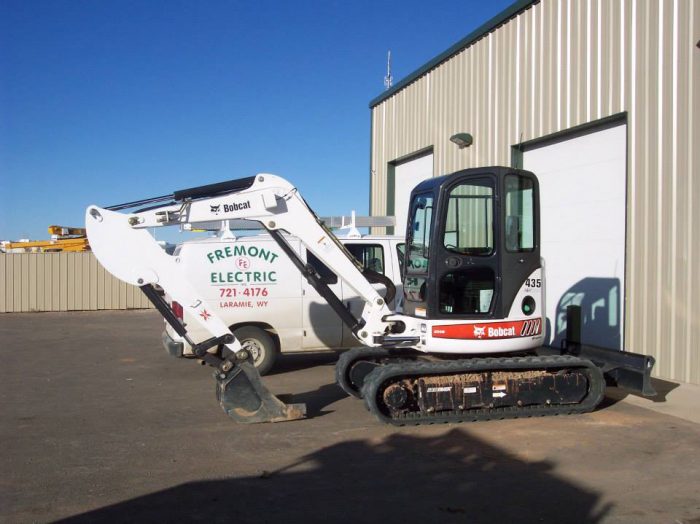 Whenever you're in need of commercial or residential electrical repair in Laramie, WY, we hope you'll make Fremont Electric Inc your first choice. With a versatile staff and a positive attitude, we tackle each new job as an exciting challenge, and you'll never hear us say we can't or won't be able to complete the job. Here are the three major types of work sites our residential and commercial electricians frequent:
Residential:

Having faulty or damaged electrical work in your home is not only a huge inconvenience—it's also a major hazard to the health and safety of you and your family. Whether you're building an entirely new house or apartment building or you just need some new fixture installations or home rewiring in your current place, Fremont Electric Inc will deliver swift, precise work that will keep your property safe and functional for a long time.

Commercial:

Fremont Electric Inc also offers quality electrical work on commercial properties. Don't let your office, store or restaurant be put out of operation because of lousy breaker box wiring or generator installation—hire our commercial electricians to take care of it and we'll have your commercial space up and running in no time. We appreciate how difficult it is to keep a local business in operation, so we try to keep our prices competitive for all of our business customers.

Industrial:

It can be hard to find industrial electricians who really know what they're doing. Fremont Electric Inc's staff is fully trained MSHA and OSHA certified, so you'll never have to worry about safety or bringing things up to code when you hire us for underground utility trenching or related services.
Now that you know where we work, here's a list of just some of the commercial and residential electrical repairs we can provide:
Home rewiring
Fire alarm systems
Lightning protection systems
Lightning retrofit projects
Electrical maintenance
Data and communication systems
Generator installation
Retrofit projects