Electrical Contractors in Laramie, WY
Since 1982, Fremont Electric Inc has been providing quality electrical work and services to residents, commercial property owners, and construction companies in Laramie and Lander, WY. No matter what kind of electrical work you need, our office and home electrical contractors will handle it with the utmost care.
Your Local Electricians
There are plenty of options if you're looking for an electrician in Laramie and Lander, WY who might be able to get the job done. But only Fremont Electric Inc has the decades of experience, versatility, connection to the community, and fully trained and licensed electricians you need to get the best possible results. We are Master Electrical Contractors licensed in both Wyoming and Colorado, and are also proud to carry a certification from the U.S. Occupational Safety and Health Administration.
In our busy day-to-day lives, it can sometimes be easy to forget how much we depend on the energy running through wires that are almost always hidden from our sight. At Fremont Electric Inc, the importance of safe, efficient and quality electrical work is always the first thing on our minds. For more than 30 years, we have been the premier electricians in Laramie and Lander, WY, and if you choose to do business with us, you'll likely find out why we've been thriving for so long. Whether you need electrical work in your residence, commercial space or industrial design project, our office and home electrical contractors will provide great customer service and top-notch electrical work at prices that won't break your budget. From home rewiring to Electrical Installation for Solar Systems, here are just a few reasons why you should do contact us today:
We have been a proud locally owned and operated business since 1982.
Our electricians are experienced and fully certified.
We can work on residential, commercial and industrial spaces.
We offer a wide range of electrical services.
Our prices are always reasonable and competitive.
Proudly serving Lander, WY & Laramie, WY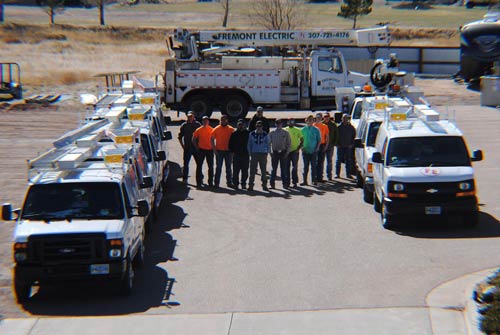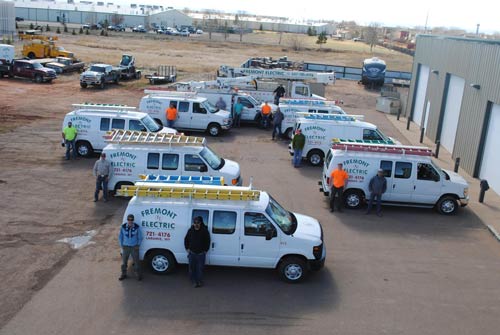 Fremont Electric Inc
participates in Carbon Power incentive program
10% OFF to Carbon Power customers!
Service Areas
Albany County, WY
Bosler, WY
Boulder Flats, WY
Buford, WY
Fort Washakie, WY
Fremont County, WY
Harmony, WY
Hudson, WY
Riverton, WY
Sweetwater Station, WY
The Buttes, WY
Tie Siding, WY